Welcome to Eden Realty Services.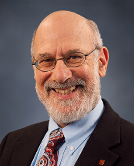 Whether you are a buyer, a seller, or an owner of commercial or investment property, our knowledge, experience and dedication to this specialized segment of the real estate industry will benefit you.
We believe real estate is a people business. We strive in our transactions to build relationships that last a lifetime. Whether acting as broker or principal, integrity and confidentiality is always a priority. We provide creative real estate marketing and solutions for both sellers and buyers. Located in Georgia, our experience is state and nationwide.
We look forward to contributing to your real estate success.

Properties | Contact us
"Mr. Eden is honest, trustworthy and a seasoned professional with a wealth of experience in commercial real estate acquisitions, especially in the multi-family arena.
He is well respected among the CCIM network and other professional real estate organizations nationally!"-Barry G.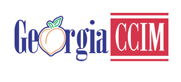 "When working with my good friend and neighbor, I have found Ernie Eden to have a depth of knowledge of the Metro Atlanta Market that has enabled my multi-family development clients to make sound economic decisions regarding the 3 basic tenets of Real Estate: 1. Location; 2. Location; and, 3. Location." – Jon C.
Ernie Eden is the person you want to hire to solve your real estate needs. I believe in Ernie strongly enough to have recommended him for membership in the prestigious Society of Exchange Counselors, of which he is now a member." – Mark D.